LIGHTHOUSE
A NAVIGATION PROGRAM
TO HELP YOU FIND
YOUR WAY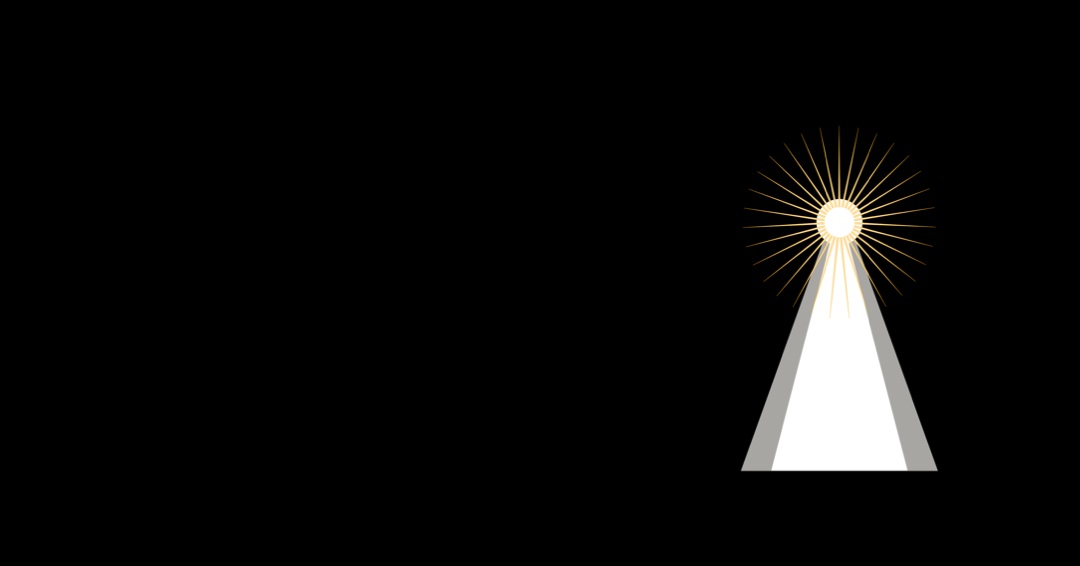 Do you have a dream or a calling to move into a new way of being, but aren't sure how or how long it'll take to get there?
Do you know it's time to shine your light and share your gifts, but aren't quite sure what that looks like or how to even start?
Do you feel unfulfilled by traditional ways of surviving but you're scared to try something new?
Do you know how you want to FEEL and KNOW what's possible, but find yourself repeating old patterns and yearning for more?
If you answered YES to any of these questions, YOU ARE HERE FOR A REASON
<><>
There's a huge wave of transformation moving through the collective consciousness that is calling many of us into action.
There's a growing restlessness and discomfort as traditional beliefs and ways of being leave people feeling more disconnected from the light of their true nature as Divine Creators.
The old ways of surviving in today's society are no longer enough and people are yearning to thrive in a more joyful, fulfilling and sustainable way of life.
READY TO ACTIVATE YOUR LIGHT AND FIND YOUR WAY?
to start the journey to manifest your dreams of change

YOU ARE HERE FOR A REASON.
That yearning and restlessness within you is an activation.
What possibilities lie within you that are waiting to be explored?

What parts of yourself have you suppressed and ignored that are longing to be embraced?

What gifts have you locked up within yourself that are eager to be shared?

What powerful expressions have you silenced and contained that are aching to be seen and heard?
YOU were shaken up and activated by life because it yearns to be lived freely and passionately.
The longing and discomfort you are feeling is a call for you to remember and embody the truth of who you are and who you came here to be.
YOU were activated because YOU ARE A DIVINE AGENT OF CHANGE.
Your intuition activated you to tell you that there is a better way- not just for yourself, but for the world. YOUR way.
Step out of the box and into your role as a Divine creator of your experience. The light of your truth will light the path to the next evolution of humanity.
It's time.
All of the new ideas brewing in you that light you up are the changes the world is calling for.
Humanity is ready to step into its fullest potential and it is calling to you to bring it into being. It is calling you to become the change the world needs.
Liberate the new ways you feel called to love yourself and others.
Empower yourself through all the new ways you feel called to thrive.
Compel and connect with your people by expressing your truth.
Integrate all the parts of yourself to connect with your wholeness.
Create from this wholeness a life and a world that you love to live in.
YOUR TRUTH is the light that can liberate, empower, compel, integrate and co-create a new world for all of us to explore, thrive, play, love and live freely in abundance.
Activate your light and find YOUR way.
Are you ready for the journey ahead?
Your new ideas, possibilities, and even just your authentic way of being is the radical change the world is asking for. YOU, in your truest self-expression, are the change the world is asking for.
As powerful as this truth may feel, it's not always easy to actualize.
The journey of transformation can be uncomfortable, especially with the kind of vision and possibilities Divine agents of change are called to explore.
As exciting and enticing as it is to be a Divine agent of change, you may still feel lost, navigating between the old and the new.
You may find yourself stuck in the discomfort of the transition to new possibilities, discouraged to follow through.
You may doubt yourself.
And it's perfectly OK.
I get it.
I've been there before too.
I felt the discomfort and doubt when facing the unknown.
As the world around me screamed how I should act, love, thrive, speak and be, I hid myself in silence. I felt that the world wouldn't understand. Not being able to share my ideas, possibilities and dreams freely, feeling that the they were mine alone, I felt alone.
But I found a way.
THERE IS A WAY through the fog of confusion, fear and doubt- YOUR way.
And there's no reason to go through it alone.
Here are a few stories from ACTIVATED souls who chose to step into their journey. Through the Lighthouse program they found their way to explore the possibilities and new ways of being that was calling them forward:
Ayla shares how her experience in the Lighthouse program helped her embody and manifest heart-led abundance.
"...I was really lost in terms of what I needed to focus in on and how to get there. It caused a lot of frustration and anxiety and depression... because I wasn't really clear on where my energy wanted to go..."

-Ayla R.
"I felt like there was something missing in my journey and I was lost and confused and when this opportunity came up I took advantage. This program gave me faith, hope and reassured me that I'm worthy of manifesting my dream life."

-Liv R.
"..I have been wanting to start my own Energy Healing Meditation business. I was hesitant to start out of fear of failure, and being overwhelmed on where to start. Lighthouse has given me the courage and the push that I needed to start it. Charmaine gave me guidance of possible timelines on when I would be able to hit my goals which only motivated me more. Between her gentle push and validations, I have kicked my business off and shifted every aspect of my life. New doors continue to open for me as the universe guides me to my goals after this program…"

-Hai T.
activate your light and find YOUR way
If your answer is YES,
Join the upcoming Lighthouse program starting on June 24.

register for
*4-PAYMENT PLAN OPTION available until JUNE 24 @MIDNIGHT PST

The Lighthouse program- a way to bridge logic and intuition.
People usually turn to spirituality during periods of difficulty, looking for guidance that the "real world" can't provide. Periods of challenge and difficulty in life are what cracks us open to the Divine, exploring the possibility that there is something more than the world we live in.
In this powerful time of transition from the old into the new, more and more people are connecting to an influx of spiritual guidance- INTUITION. Divine agents of change are powerfully connected and yet many still find themselves lost and confused with the vagueness of spiritual information they receive. A gut feeling, a strange vision, a whisper, a vague knowing. In a tangible, measurable "real world" experience, it's often hard to make sense of higher dimensional insight where time and space are not so relevant.
For some of us, the logical part of our brain needs something tangible- something "real" and relatable- to get it to calm down and trust the flow of intuition to inspire it into action.
The Lighthouse process utilizes my own gifts as a translator of sorts, serving as a bridge between logic and intuition.The Lighthouse program uniquely combines the two in a calculated intuitive process.
This process makes it possible to translate ineffable intuitive insight into tangible and measurable information. With a resource to energetically measure the impact of your Divinely inspired ideas and choices, you can begin to make sense of the journey you're being called to take. Activating your light and having a system to see into the unknown will help you clearly find YOUR way to your heart's vision.
Confidently navigate through your journey to a new world of change, possibility and transformation with grace knowing you have Divine multidimensional yet down to Earth support with the Lighthouse program.

The Lighthouse program is an immersive 12 week progression through 6 modules of clearly actionable Divinely inspired guidance. Light YOUR way through the fog of doubt, confusion and fear as you journey and transition into the life your are called to explore and live.
Over 12 weeks the Lighthouse program will guide you to:
get a clear sense- a bigger picture- of the bright future your heart has in store for you and the world. Activate the light within and let it show you the way- YOUR way.(MODULE 1)
The Lighthouse is NOT an end all be all system.
It's simply a hand to hold through your process of transformation. It's a bridge to help you find YOUR way to a new world.
Are you ready to activate your light and find YOUR way?
If your answer is YES,
Join the upcoming Lighthouse program starting on June 24.

register for
the 12-week lighthouse program ($683 OFF)
*4-PAY OPTION available until JUNE 24 @MIDNIGHT PST

The Lighthouse Experience
The Lighthouse Program is unique in that it accommodates a broad range of needs, affordability and levels of commitment.
Each module combines the interaction and convenient connection of webinars (which you can experience live or watch as a recording at your convenience) with individualized focus and attention in 1:1 sessions.
<<<CHOOSE YOUR OWN ADVENTURE>>>
<option 1>
**NO LONGER AVAILABLE AS OF JULY 1
This 12 week progression through 6 modules pulls together higher dimensional wisdom and awareness into a practical and actionable navigation system to guide you on your journey. These tools and resources include:
actionable self-reflective exercises

energetic impact assessments (NEW!)

energetic probability readings (NEW!)

energetic positioning readings (NEW!)

and, of course, warm, supportive and down-to-Earth coaching support
Not only does this comprehensive program give you 12 weeks of access to my FULL REPERTOIRE of multi-dimensional AND practical readings and coaching support, YOU ALSO GET TO LEARN THE ENERGETIC TRACKING TECHNIQUE THAT I USE so that YOU can TAKE THE WHEEL and continue on in your journey, wherever you decide to take it.
Browse through the full12 week itinerary HERE.
Take your journey all the way
with
the 12-week Lighthouse Program
($683 OFF)
and manifest the life of your dreams
<option 2>
IS COMMITMENT NOT YOUR THING?
NOT SURE IF YOU WANT TO GO ALL THE WAY BUT YOU'RE CURIOUS ABOUT WHAT'S OUT THERE?
or
MAYBE YOU ONLY NEED SUPPORT AT CERTAIN POINTS OF YOUR JOURNEY?
Don't worry! I GOT YOU!
The beauty of the Lighthouse experience is that it can also be experienced in parts of your own choosing, at your own pace and at your own time. Most of the Lighthouse modules are also available as individual standalone workshops.
The total value of ALL 6 MODULES if purchased individually, is $2633.
If you prefer not to SAVE $683 by signing up for THE COMPLETE LIGHTHOUSE PROGRAM listed above in <OPTION 1>, you have the option of selecting and signing up for individual Lighthouse modules HERE.
You can also search through the modules for the specific type of reading you're interested in by typing it in the search box below. (eg. Akashic Record Readings, Energetic Tracking, Timeline Tracking, Feel Trips, etc.)
IF YOU HAVE ANY QUESTIONS ABOUT THE PROGRAM, FEEL FREE TO EMAIL iholdspace@holding-space.me.
Here's what's in store for us over the next 12 weeks.
SUMMER 2019
IF YOU HAVE ANY QUESTIONS ABOUT THE PROGRAM, FEEL FREE TO EMAIL iholdspace@holding-space.me.